{"id":4735009620104,"title":"The Monarch Deluxe Mattress","handle":"the-monarch","description":"\u003cp\u003e\u003cstrong\u003e\u003c\/strong\u003eThis horsehair layered luxury mattress is handcrafted with a 3800 double layer pocket spring design. The horsehair layer controls temperature and moves moisture away from the body. The luxury quilted soft top creates a cushion of comprehensive comfort with intricate detailing.\u003c\/p\u003e\n\u003cmeta charset=\"utf-8\"\u003e\u003cmeta charset=\"utf-8\"\u003e\n\u003cp\u003e\u003cstrong\u003eHandmade and delivered within 3 months\u003c\/strong\u003e\u003cbr\u003e\u003c\/p\u003e\n\u003cp\u003e(For customized sizes, delivery will be confirmed with order placement.)\u003c\/p\u003e\n\u003cdiv class=\"hypervisual_search_summary\" style=\"display: none;\"\u003eBuy your 3800 pocket spring monarch mattress online today The Monarch Deluxe Mattress 3800 Pocket Springs, Horsehair \u0026amp; Alpaca The Perfect Mattress For You The Monarch Deluxe Mattress has the support of 3800 individual pocket springs across two layers of the mattress. This mattress will help control your temperature and support you perfectly while you sleep. The Monarch Deluxe Layers 3800 Double Layer Pocket Springs2 Layers of Merino\/Wool\/Alpaca Blend2 Layers of Cotton2 Layers of Wool2 Layers of Horsehair2 Layers of Needled HorsehairEgyptian Cotton Ticking MATTRESS COMFORT COOL breathable \u0026amp; temperature controlling layers CONTOURS natural fibres mould to the shape of your body MOTION ISOLATION don't be disturbed when your partner moves at night COMFORT thick layers of natural fillings create the ultimate in comfort SUPPORT pocket springs support your back \u0026amp; spine NO NOISE from a silent pocket spring design 3800 Pocket Springs At the core of the Monarch is 3800 individual pocket springs that evenly distribute your weight across the mattress ensuring a perfect level of support to your body.Unlike a coil sprung mattress each pocket spring absorbs movement creating a sleep surface that supports each person evenly across the mattress. The pocket springs also reduce the chance of sleep being disturbed by the movement of a partner. Wool Layers Wool keeps you warm when you're cold in the winter months and cool when you're hot in the summer months. It possesses a huge amount of positive attributes that gives it it's title as one of natures performance materials.Wool is the fibre obtained from sheep and is completely natural. Every year sheep will produce a new fleece, making wool a renewable fibre source. www.campaignforwool.org Horsehair, Merino \u0026amp; Alpaca Choosing a mattress that utilises horsehair within it's layering, will help create a micro-climate within your mattress. The way we process horsehair, results in a natural fibre, that acts as millions of individual springs across the mattress.Horsehair mattresses will actually wick the moisture away from the bed where a standard foam bed will absorb it like a sponge. \"I can't recommend it more highly and I now love getting into bed!\" B McHugh, Monarch Mattress Customer\u003c\/div\u003e","published_at":"2020-03-25T21:58:10+08:00","created_at":"2020-03-25T21:58:15+08:00","vendor":"Glencraft Luxury","type":"Luxury Deluxe Mattress","tags":["body-friendly","comfortable","cushioning","customized sizes","Deluxe","Glencraft","handmade","healthy","horsehair","luxury","Made in England","Mattress","premium","soft","special"],"price":4828000,"price_min":4828000,"price_max":8388000,"available":true,"price_varies":true,"compare_at_price":null,"compare_at_price_min":0,"compare_at_price_max":0,"compare_at_price_varies":false,"variants":[{"id":34477328400520,"title":"90 x 183cm","option1":"90 x 183cm","option2":null,"option3":null,"sku":"","requires_shipping":true,"taxable":true,"featured_image":null,"available":false,"name":"The Monarch Deluxe Mattress - 90 x 183cm","public_title":"90 x 183cm","options":["90 x 183cm"],"price":4828000,"weight":0,"compare_at_price":null,"inventory_management":"shopify","barcode":"","requires_selling_plan":false,"selling_plan_allocations":[]},{"id":34477328695432,"title":"90 x 190cm","option1":"90 x 190cm","option2":null,"option3":null,"sku":"","requires_shipping":true,"taxable":true,"featured_image":null,"available":false,"name":"The Monarch Deluxe Mattress - 90 x 190cm","public_title":"90 x 190cm","options":["90 x 190cm"],"price":4828000,"weight":0,"compare_at_price":null,"inventory_management":"shopify","barcode":"","requires_selling_plan":false,"selling_plan_allocations":[]},{"id":34477329842312,"title":"120 x 183cm","option1":"120 x 183cm","option2":null,"option3":null,"sku":"","requires_shipping":true,"taxable":true,"featured_image":null,"available":false,"name":"The Monarch Deluxe Mattress - 120 x 183cm","public_title":"120 x 183cm","options":["120 x 183cm"],"price":5288000,"weight":0,"compare_at_price":null,"inventory_management":"shopify","barcode":"","requires_selling_plan":false,"selling_plan_allocations":[]},{"id":34477330301064,"title":"120 x 190cm","option1":"120 x 190cm","option2":null,"option3":null,"sku":"","requires_shipping":true,"taxable":true,"featured_image":null,"available":false,"name":"The Monarch Deluxe Mattress - 120 x 190cm","public_title":"120 x 190cm","options":["120 x 190cm"],"price":5288000,"weight":0,"compare_at_price":null,"inventory_management":"shopify","barcode":"","requires_selling_plan":false,"selling_plan_allocations":[]},{"id":34477333446792,"title":"137 x 190cm","option1":"137 x 190cm","option2":null,"option3":null,"sku":"","requires_shipping":true,"taxable":true,"featured_image":null,"available":true,"name":"The Monarch Deluxe Mattress - 137 x 190cm","public_title":"137 x 190cm","options":["137 x 190cm"],"price":5718000,"weight":0,"compare_at_price":null,"inventory_management":"shopify","barcode":"","requires_selling_plan":false,"selling_plan_allocations":[]},{"id":34477334102152,"title":"150 x 190cm","option1":"150 x 190cm","option2":null,"option3":null,"sku":"","requires_shipping":true,"taxable":true,"featured_image":null,"available":true,"name":"The Monarch Deluxe Mattress - 150 x 190cm","public_title":"150 x 190cm","options":["150 x 190cm"],"price":6968000,"weight":0,"compare_at_price":null,"inventory_management":"shopify","barcode":"","requires_selling_plan":false,"selling_plan_allocations":[]},{"id":34477334233224,"title":"150 x 200cm","option1":"150 x 200cm","option2":null,"option3":null,"sku":"","requires_shipping":true,"taxable":true,"featured_image":null,"available":true,"name":"The Monarch Deluxe Mattress - 150 x 200cm","public_title":"150 x 200cm","options":["150 x 200cm"],"price":6968000,"weight":0,"compare_at_price":null,"inventory_management":"shopify","barcode":"","requires_selling_plan":false,"selling_plan_allocations":[]},{"id":34477336133768,"title":"180 x 200cm","option1":"180 x 200cm","option2":null,"option3":null,"sku":"","requires_shipping":true,"taxable":true,"featured_image":null,"available":true,"name":"The Monarch Deluxe Mattress - 180 x 200cm","public_title":"180 x 200cm","options":["180 x 200cm"],"price":7678000,"weight":0,"compare_at_price":null,"inventory_management":"shopify","barcode":"","requires_selling_plan":false,"selling_plan_allocations":[]},{"id":39449114017928,"title":"200 x 200cm","option1":"200 x 200cm","option2":null,"option3":null,"sku":"","requires_shipping":true,"taxable":true,"featured_image":null,"available":false,"name":"The Monarch Deluxe Mattress - 200 x 200cm","public_title":"200 x 200cm","options":["200 x 200cm"],"price":8388000,"weight":0,"compare_at_price":null,"inventory_management":"shopify","barcode":"","requires_selling_plan":false,"selling_plan_allocations":[]}],"images":["\/\/glencraft.uk.com\/cdn\/shop\/products\/MonarchDeluxe.jpg?v=1659000697","\/\/glencraft.uk.com\/cdn\/shop\/products\/DSC02653.jpg?v=1659000697"],"featured_image":"\/\/glencraft.uk.com\/cdn\/shop\/products\/MonarchDeluxe.jpg?v=1659000697","options":["Size"],"media":[{"alt":null,"id":22828923453576,"position":1,"preview_image":{"aspect_ratio":0.751,"height":1327,"width":997,"src":"\/\/glencraft.uk.com\/cdn\/shop\/products\/MonarchDeluxe.jpg?v=1659000697"},"aspect_ratio":0.751,"height":1327,"media_type":"image","src":"\/\/glencraft.uk.com\/cdn\/shop\/products\/MonarchDeluxe.jpg?v=1659000697","width":997},{"alt":"The Monarch Mattress Mattress - Glencraft Luxury Mattresses","id":7612857876616,"position":2,"preview_image":{"aspect_ratio":1.778,"height":1152,"width":2048,"src":"\/\/glencraft.uk.com\/cdn\/shop\/products\/DSC02653.jpg?v=1659000697"},"aspect_ratio":1.778,"height":1152,"media_type":"image","src":"\/\/glencraft.uk.com\/cdn\/shop\/products\/DSC02653.jpg?v=1659000697","width":2048}],"requires_selling_plan":false,"selling_plan_groups":[],"content":"\u003cp\u003e\u003cstrong\u003e\u003c\/strong\u003eThis horsehair layered luxury mattress is handcrafted with a 3800 double layer pocket spring design. The horsehair layer controls temperature and moves moisture away from the body. The luxury quilted soft top creates a cushion of comprehensive comfort with intricate detailing.\u003c\/p\u003e\n\u003cmeta charset=\"utf-8\"\u003e\u003cmeta charset=\"utf-8\"\u003e\n\u003cp\u003e\u003cstrong\u003eHandmade and delivered within 3 months\u003c\/strong\u003e\u003cbr\u003e\u003c\/p\u003e\n\u003cp\u003e(For customized sizes, delivery will be confirmed with order placement.)\u003c\/p\u003e\n\u003cdiv class=\"hypervisual_search_summary\" style=\"display: none;\"\u003eBuy your 3800 pocket spring monarch mattress online today The Monarch Deluxe Mattress 3800 Pocket Springs, Horsehair \u0026amp; Alpaca The Perfect Mattress For You The Monarch Deluxe Mattress has the support of 3800 individual pocket springs across two layers of the mattress. This mattress will help control your temperature and support you perfectly while you sleep. The Monarch Deluxe Layers 3800 Double Layer Pocket Springs2 Layers of Merino\/Wool\/Alpaca Blend2 Layers of Cotton2 Layers of Wool2 Layers of Horsehair2 Layers of Needled HorsehairEgyptian Cotton Ticking MATTRESS COMFORT COOL breathable \u0026amp; temperature controlling layers CONTOURS natural fibres mould to the shape of your body MOTION ISOLATION don't be disturbed when your partner moves at night COMFORT thick layers of natural fillings create the ultimate in comfort SUPPORT pocket springs support your back \u0026amp; spine NO NOISE from a silent pocket spring design 3800 Pocket Springs At the core of the Monarch is 3800 individual pocket springs that evenly distribute your weight across the mattress ensuring a perfect level of support to your body.Unlike a coil sprung mattress each pocket spring absorbs movement creating a sleep surface that supports each person evenly across the mattress. The pocket springs also reduce the chance of sleep being disturbed by the movement of a partner. Wool Layers Wool keeps you warm when you're cold in the winter months and cool when you're hot in the summer months. It possesses a huge amount of positive attributes that gives it it's title as one of natures performance materials.Wool is the fibre obtained from sheep and is completely natural. Every year sheep will produce a new fleece, making wool a renewable fibre source. www.campaignforwool.org Horsehair, Merino \u0026amp; Alpaca Choosing a mattress that utilises horsehair within it's layering, will help create a micro-climate within your mattress. The way we process horsehair, results in a natural fibre, that acts as millions of individual springs across the mattress.Horsehair mattresses will actually wick the moisture away from the bed where a standard foam bed will absorb it like a sponge. \"I can't recommend it more highly and I now love getting into bed!\" B McHugh, Monarch Mattress Customer\u003c\/div\u003e"}
The Monarch Deluxe Mattress
The Monarch Deluxe Mattress
Buy your 3800 pocket spring monarch mattress online today
The Monarch Deluxe Mattress
3800 Pocket Springs, Horsehair & Alpaca
The Perfect Mattress For You
The Monarch Deluxe Mattress has the support of 3800 individual pocket springs across two layers of the mattress. This mattress will help control your temperature and support you perfectly while you sleep.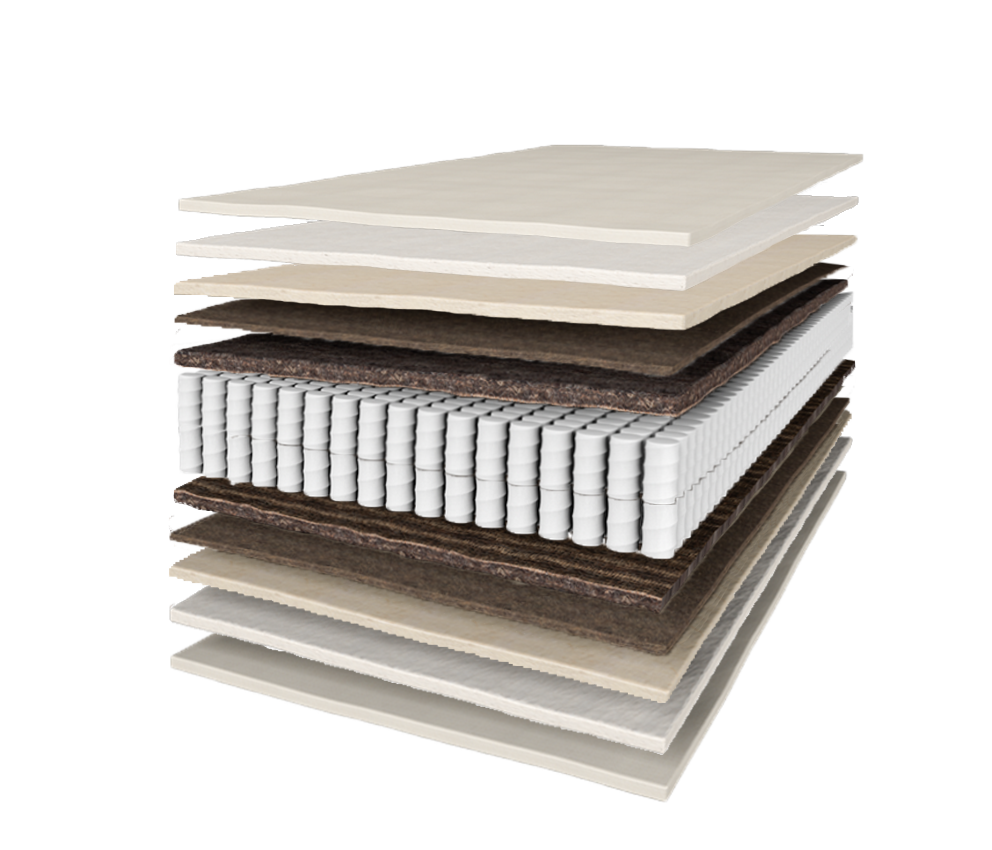 The Monarch Deluxe Layers
3800 Double Layer Pocket Springs
2 Layers of Merino/Wool/Alpaca Blend
2 Layers of Cotton
2 Layers of Wool
2 Layers of Horsehair
2 Layers of Needled Horsehair
Egyptian Cotton Ticking
MATTRESS COMFORT
breathable & temperature controlling layers
natural fibres mould to the shape of your body
don't be disturbed when your partner moves at night
thick layers of natural fillings create the ultimate in comfort
pocket springs support your back & spine
from a silent pocket spring design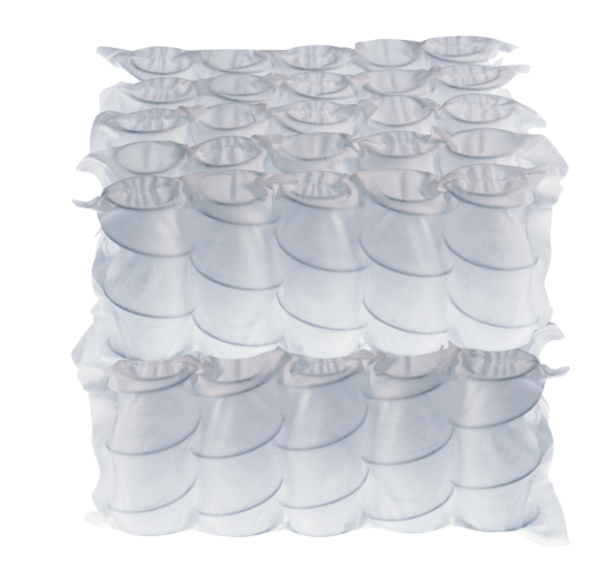 At the core of the Monarch is 3800 individual pocket springs that evenly distribute your weight across the mattress ensuring a perfect level of support to your body.

Unlike a coil sprung mattress each pocket spring absorbs movement creating a sleep surface that supports each person evenly across the mattress. The pocket springs also reduce the chance of sleep being disturbed by the movement of a partner.
Wool keeps you warm when you're cold in the winter months and cool when you're hot in the summer months. It possesses a huge amount of positive attributes that gives it it's title as one of natures performance materials.

Wool is the fibre obtained from sheep and is completely natural. Every year sheep will produce a new fleece, making wool a renewable fibre source.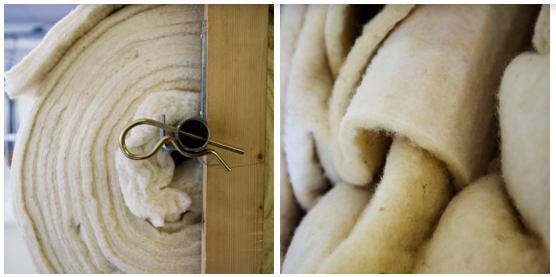 Horsehair, Merino & Alpaca
Choosing a mattress that utilises horsehair within it's layering, will help create a micro-climate within your mattress. The way we process horsehair, results in a natural fibre, that acts as millions of individual springs across the mattress.

Horsehair mattresses will actually wick the moisture away from the bed where a standard foam bed will absorb it like a sponge.

"I can't recommend it more highly and I now love getting into bed!"
B McHugh, Monarch Mattress Customer